Interesting things by regular email.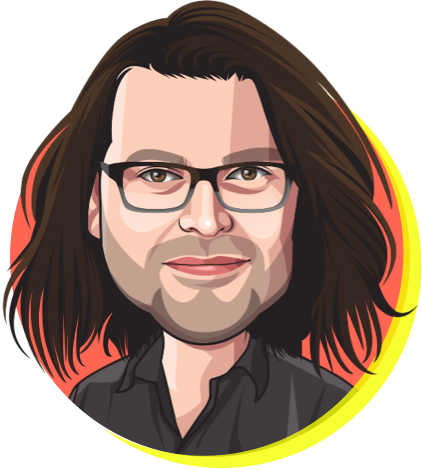 Hello, I'm Mo. How often are you pleased to receive an email? Well, if your inbox has become a boring place, this might be just the thing.

Every week, I gather together interesting topics and links, and share them in an email. I leave out the miserable stuff that makes the headlines, and pick out things that provide a little relief.

It's called 💥BLAST! and it's an old-school thing, done for your fun and mine. There's no subscription fees and no salesperson will call. I've been at it for a couple of years, and people seem to like it. Why not join in?
Here's some things recipients have said about it:
👨 "I f**king loooooove this"
🥳 "...this is such a wonderful newsletter. Thank you for taking the time to write it every week, it's a joyful thing to find in my inbox."
🙋 "I love this so much :)))))"
🙄 "I might show it to my teenager, but he's a teenager so he'll probably ignore it."
🧘 "I was reading blast and wanted to say thanks its such a great thing, especially in these times when everything is quite disconnected and politicised. It's a sweet relief!"
💁 "Really enjoying BLAST!"
🤔 "...your newsletter is a bit like when I buy a nice magazine and read some really interesting things and it makes me feel happy and content"
🥰 "Your newsletter makes my heart happy"
🤩 "This list is f**king gold. Thank you. Absolute gold."
🙆 "...because of the structure it never feels like an overwhelming task. So in essence, thanks, this is great, keep doing it!"
🧐 "None of your topics are uninteresting"
🤓 "It's the only email thing I read regularly... it's v good and always has interesting stuff in it. tbh I wish it came out in a hard copy…. then I'd read it as a treat"
Now check your email!
In a moment you'll get a confirmation email to make sure everything's working right. 📬

So open your inbox and click the link 💌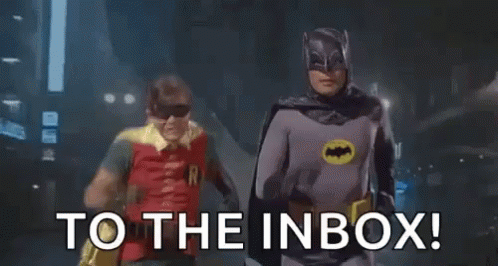 Don't see it? Check your spam folder: some filters can be overenthusiastic. 🔥

You won't be subscribed if you don't click the link.
Welcome!
I'm so glad you're here. The next one will be with you on Wednesday. If you can't wait, or you just missed this week's, browse the archive. 💌

To make sure 💥BLAST! emails don't get eaten by your spam filter, now is a good time to whitelist by add its email address to your contacts. 👥

Also if you're a Gmail user, 💥BLAST! might go into your Promotional tab, only because it goes to lots of people at once. To fix that, simply move emails from me into your general inbox and all will be well. ✊

Now, who's the most incredible person you know? Why not invite them! There's a swanky form for them at blast.red 💞
Okay, you're now unsubscribed. You'll no longer receive 💥BLAST! by email.

As you set off about your business, I've made you a special little playlist to accompany you. There just aren't enough perks for affirmative actions these days. 🎧
Prefer other channels?
Oh yeah we got other channels. Did you think there weren't gonna be other channels? This is the internet! The very mark of success is how many channels something has! It doesn't matter if it makes money Jack, as long as it's got a whole ton of channels! Ahem.

Something social? You can follow along with 💥BLAST! on my Twitter: @momorgan.

Got RSS? (Huh? Got what?) You can subscribe in an aggregator like Feedly or Feedbin using blast.red/rss.

Better still, fire up IFTTT and do something crazy like trigger your living-room lights with it. Okay that's a bad idea. But you could.
Back-issues
Here you'll find a big list of links to every 💥BLAST! email that has been sent out to subscribers. Seems like quite a fair few when you look at them all listed out like this, doesn't it?
If you've not subscribed to receive 💥BLAST! by weekly email and you'd like to, then I've got just the form for you…