Interesting things by regular email.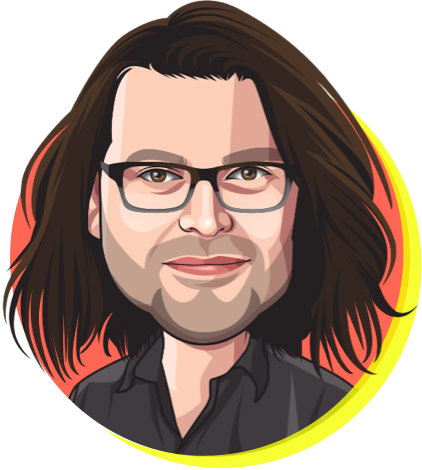 Hello, I'm Mo. How often are you pleased to receive an email? Well, if your inbox has become a boring place, this might be just the thing.Every week, I gather together interesting topics and links, and share them in an email. I leave out the miserable stuff that makes the headlines, and pick out things that provide a little relief.It's called 💥BLAST! and it's an old-school thing, done for your fun and mine. There's no subscription fees and no salesperson will call. I've been at it for a couple of years, and people seem to like it. Why not join in?
💥BLAST! is not accepting new subscribers at the moment. Sorry x
Here's some things recipients have said about it:
🙋 "Always well-curated, eclectic links with smart and to-the-point commentary."
🥳 "...this is such a wonderful newsletter. Thank you for taking the time to write it every week, it's a joyful thing to find in my inbox."
👨 "I f**king loooooove this"
🙄 "I might show it to my teenager, but he's a teenager so he'll probably ignore it."
🧘 "I was reading blast and wanted to say thanks its such a great thing, especially in these times when everything is quite disconnected and politicised. It's a sweet relief!"
💁 "Really enjoying BLAST!"
🤔 "...your newsletter is a bit like when I buy a nice magazine and read some really interesting things and it makes me feel happy and content"
🥰 "Your newsletter makes my heart happy"
🤩 "This list is f**king gold. Thank you. Absolute gold."
🙆 "...because of the structure it never feels like an overwhelming task. So in essence, thanks, this is great, keep doing it!"
🧐 "None of your topics are uninteresting"
🤓 "It's the only email thing I read regularly... it's v good and always has interesting stuff in it. tbh I wish it came out in a hard copy…. then I'd read it as a treat"
Now check your email!
In a moment you'll get a confirmation email to make sure everything's working right. 📬So open your inbox and click the link 💌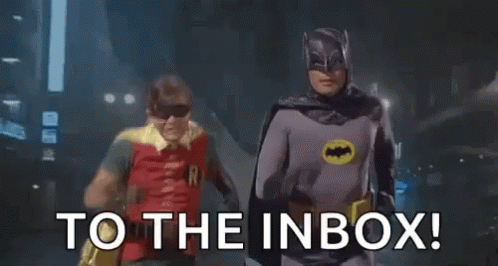 Don't see it? Check your spam folder: some filters can be overenthusiastic. 🔥You won't be subscribed if you don't click the link.
Welcome!
I'm so glad you're here. The next one will be with you on Wednesday. If you can't wait, or you just missed this week's, browse the archive. 💌To make sure 💥BLAST! emails don't get eaten by your spam filter, now is a good time to whitelist by add its email address to your contacts. 👥Also if you're a Gmail user, 💥BLAST! might go into your Promotional tab, only because it goes to lots of people at once. To fix that, simply move emails from me into your general inbox and all will be well. ✊Now, who's the most incredible person you know? Why not invite them! There's a swanky form for them at blast.red 💞
Okay, you're now unsubscribed. You'll no longer receive 💥BLAST! by email.As you set off about your business, I've made you a special little playlist to accompany you. There just aren't enough perks for affirmative actions these days. 🎧
Prefer other channels?
Oh yeah we got other channels. Did you think there weren't gonna be other channels? This is the internet! The very mark of success is how many channels something has! It doesn't matter if it makes money Jack, as long as it's got a whole ton of channels! Ahem.Something social? You can follow along with 💥BLAST! on my Twitter: @momorgan.Got RSS? (Huh? Got what?) You can subscribe in an aggregator like Feedly or Feedbin using blast.red/rss.Better still, fire up IFTTT and do something crazy like trigger your living-room lights with it. Okay that's a bad idea. But you could.
2022
23/02 - #150: with a bang16/02 - #149: Calligraphy, hype and mood shame09/02 - #148: Trauma dumping and jets a'jumping02/02 - #147: The true excitement of a large squirrel predicting the weather26/01 - #146: Why time is speeding up and new music is rubbish19/01 - #145: Socks! Microaggressions! Exclamations!12/01 - #144: Abundance, burnout and horseshoe crabs05/01 - #143: Starting as you mean to go on, with Garry Shandling
---
2021
22/12 - #142: Bad gifts and eating too much15/12 - #141: Pop hits and and pop misses08/12 - #140: Crap gadgets, cool Britannia and the great Web3 lie01/12 - #139: Translators, cocaine gadgets and hot-dog buns24/11 - #138: Alright, bab?17/11 - #137: The Clapton Effect - Nobody knows you when you're down and out10/11 - #136: No Mr Bond I expect you to die (and take us all down in the process)03/11 - #135: A climate of crisis, OK and neutrinos27/10 - #134: Gas and oil and plant-based meat20/10 - #133: Bergerac, blushing robots, bastard spiders13/10 - #132: Mind palaces, scanned archeology, gendered play06/10 - #131: Tiny walls, inner critics, literary cuckolds29/09 - #130: Carbon-neutral buildings, stealing books and stately ghosts22/09 - #129: Hope, nostalgia and musical insults15/09 - #128: Changing jobs, changing friendships, changing history - Ch-ch-ch-ch-changes afoot01/09 - #127: Printed houses and rotting cars - Waste defines both past and future25/08 - #126: Coffee is good, fashion is bad, burnout is ugly - Lies, damned lies and email-newsletter statistics18/08 - #125: Catastrophising, Interoception, Yoko and Tokyo11/08 - #124: Collective paranoia and architectural entropy04/08 - #123: Blake, insect protein, future factories, drumming28/07 - #122: Basic necessity - Does new media empower, or bring out the worst in us?21/07 - #121: Utopia vs. violence, conspiracy vs. counterculture14/07 - #120: Adland's misogyny and automotive's misfires07/07 - #119: Models and modernism, joy and joinery30/06 - #118: Qualities of questioners and quitters23/06 - #117: Creativity by experts, jazz for everyone16/06 - #116: Truth, cookery and bowling balls07/06 - #115: Amateurism, Brainstorming, Cluttercore02/06 - #114: Synthesizers, solo successes and the networked self26/05 - #113: Dogs and cats and thumbs and bums19/05 - #112: Motherhood, mental wellness, myths and movements12/05 - #111: Cursing, crying Dawson, combustion engines05/05 - #110: Cognitive toolkit, canal economy, Keith Mann28/04 - #109: Bumblebees, migrating moose, seeing satellites21/04 - #108: Nano-factories, the power of daydreaming, roll-your-own pasta14/04 - #107: Elvis wasn't a songwriter, Prince really was, plus robot overlords07/04 - #106: French accents, fish neurobiology, freediving31/03 - #105: Mrs Mills comes to stay - A priceless piano you know and love can now be yours24/03 - #104: Man vs Volcano - When a volcano threatens a town, can it be stopped?17/03 - #103: Art vs science10/03 - #102: The rebirth of the uncool
A new online era may be fast approaching03/03 - #101: Mugshot on Mars, making luck, iceberg dead ahead!17/02 - #100: Head in the clouds - What's sailing over your head?10/02 - #99: Korean, Kaguya Orbiter, The KLF03/02 - #98: Social networks vs social distancing27/01 - #97: A face amongst the trees, deliberate practice, quantum experimentation20/01 - #96: Bubbles, beards, buying nothing13/01 - #95: Amateurism, ambient noise, aerial photography06/01 - #94: Cop cars, cutting chains, covers, containers, contrarians
2020
30/12 - #93: Beauty, basement living, boredom23/12 - #92: Surrealism, songs, snow-days16/12 - #91: Shit-stirring, spyware, sculpting in Lego09/12 - #90: Can trees socialise? - In a forest, subterranean fungi means no tree stands alone02/12 - #89: Whither fun? - This new normal is joyless. What's next?25/11 - #88: Getting things done, now - Productivity for this era18/11 - #87: Where does resilience com from? - We hear it's needed, but where is it found?11/11 - #86: Can we be divisive and united? - Political polarisation needn't pull us apart.04/11 - #85: Above the fold - The catharsis of origami.28/10 - #84: Wave your hands in the air - Mastering an instrument played without touch.21/10 - #83: A shot in the dark - Blinking LEDs are a blight.14/10 - #82: Can tradition be untraditional? - Christmas is coming. Or is it?07/10 - #81: Ducks are great. That's the email - Seriously, ducks though.30/09 - #80: Friends will be friends - What does social distancing mean for friendships?23/09 - #79: What are podcasts lacking? - Something's missing. Does the answer lie in classic radio shows?16/09 - #78: What's an idea worth? - Ideas are plentiful. So why do we value them?09/09 - #77: The golden age of deception - Free-flowing information is the perfect environment for hoaxes02/09 - #76: The high road - Motorways bypass landmarks, but create them too.26/08 - #75: Getting good at being bad - To bring the world to its knees, you've got to have a lair.19/08 - #74: The cult of personality testing - Myers Briggs is pseudoscience. Why do we love it?12/08 - #73: The bias of flexibility - We think we're more mentally flexible, just like everyone else does.05/08 - #72: It's not all work, work, work - The modern work environment isn't here to stay.29/07 - #71: A culture of connectedness - MIDI was ahead of its time. Now it's maturing.22/07 - #70: Stories made to be told - Commuting needs audiobooks. Not commuting needs them too.15/07 - #69: There goes the neighbourhood - When vigilance turns into surveillance.08/07 - #68: A customer atmosphere congenial to all - Often imitated, never equalled let alone surpassed.01/07 - #67: The other side of the screen - Access to too much bad news has bad consequences.17/06 - #66: Passport to success - Why is my new passport so fugly?24/06 - #65: Getting through to the final round - In the reinvention of TV, game shows got left behind.08/06 - #64: The other outbreak - Racism needs confronting. By White people.03/06 - #63: What goes up might come down - The internet made everything findable... and nothing mysterious.27/05 - #62: Losing grip on virtual reality - Getting excited about VR just as it runs out of road.20/05 - #61: Find your mind - Non-trivial and non-obvious pointers for regaining mental health13/05 - #60: Every inspiration starts with a little distraction - Finding focus through all the distractions of the new normal.06/05 - #59: Why can't they just share the hedges? - It's Hedgehog Awareness Week.29/04 - #58: Required reading required - Book recommendations worth noting.22/04 - #57: Life's many lessons - Forty learnings from forty years15/04 - #56: What do people do all day? - It's a busy, busy world.08/04 - #55: Date night at the museum
Now's the time to dive in to virtual art collections.01/04 - #54: Could ancient philosophy improve life and work? - Ikigai: A Japanese concept to improve work and life.25/03 - #53: Keeping older adults in mind - Report finds older people are widely demonised.18/03 - #52: Addenda, part 311/03 - #51: Addenda, part 204/03 - #50: Addenda, part 126/02 - #49: It's a small world after all - What's so appealing about a model village?19/02 - #48: Come on Barbie, let's be present in the moment - Can a fashion doll make you mindful?12/02 - #47: Is dating the new oil? - Online dating has become big business.05/02 - #46: How do you sleep at night? - You are feeeling sleeepy.29/01 - #45: Are you being watched? - What is the right balance between security and privacy?22/01 - #44: This is bananas - 🍌 🍌 🍌 🍌 🍌15/01 - #43: When fake footage goes deep - You won't believe your eyes.08/01 - #42: On Love Island, it is what it is - Where's your head at?01/01 - #41: Can optimism be an act of change? - After all, singers always find songs
2019
25/12 - #40: The tradition of tradition - What traditions are starting, and which need to end?18/12 - #39: Sharing the wealth - Journalists began reporting on their own pay11/12 - #38: Perchance to stream - How is streaming changing content?04/12 - #37: Giving the gift of intrusion? - Does your gift spy on its recipient?27/11 - #36: The return of the QR code - And this time, they're useful20/11 - #35: The unreal world of the virtual influencer - Is a CGI celebrity any less real?13/11 - #34: Where do you feel safest of all? - It's the only way to live...06/11 - #33: What's your privacy worth? - Perhaps too much to give it away...30/10 - #32: How is hard graft affecting us? - Work it!23/10 - #31: Attention, please - Heads up!16/10 - #30: What can you drink when you're not drinking? - Bottoms up09/10 - #29: More crowded, more alone - Reversing increases in loneliness and social isolation02/10 - #28: When workplaces won't work -In our open-plan, hotdesking future, work is not in progress25/09 - #27: What's Your Beef? - Our future is not at steak18/09 - #26: Is fast fashion slow to catch on? - There's a brand new talk, but it's not very clear11/09 - #25: Does fixing beat making? - We like our stuff in good order, so why are so many things unrepairable?04/09 - #24: Looking to the future, from an optimistic past - Robot butlers! At last!28/08 - #23: When to rant; when to rave - Big fish 🐡 small fish 🐟 cardboard box 📦21/08 - #22: As tech culture matures, what do we leave behind? - Are recent cultural touchpoints already obsolete?14/08 - #21: Can we be better at disagreeing? - Turning squabbles into constructive debates: needed now more than ever07/08 - #20: Can a high-wire act pay off? - Hang in there31/07 - #19: Being a generalist in a specialist world - Fiiiiiiiiiiight!24/07 - #18: I made you a mixtape - Now turn the cassette over17/07 - #17: They came in peace for all mankind - Tranquility Base here, the Eagle has landed10/07 - #16: The pursuit of happiness - If it makes you happy, it can't be that bad03/07 - #15: We're all a bunch of amateurs - ❤️ Love vs Money 💰... FIIIIGHT!26/06 - #14: Is it good to feel bad? - Does this guilt-ridden age define us?19/06 - #13: Follow Leonardo around the room - All Da Vinci, no Dan Brown12/06 - #12: Is a picture worth a thousand lyrics? - Can a photograph be an act of protest?05/06 - #11: The future for Chernobyl - More is happening in the Exclusion Zone29/05 - #10: Things are looking up - Trees are good, trees are good22/05 - #9: Move fast and automate stuff - Amazon is getting hard to understand, or to keep up with15/05 - #8: Charting the unquiet mind - I just can't get you out of my head08/05 - #7: Bing Tiddle-Tiddle Bong - I'd make a pun here but there's nul points01/05 - #6: The Attenborough Effect - Time to get amongst the balls...24/04 - #5: You're fit but you know it - How is working out working out?17/04 - #4: Is it all doom and gloom? - It's the end of the world as we know it, and I feel fine10/04 - #3: Are electric scooters inevitable? - I like to move it, move it03/04 - #2: The strength and vulnerability of Generation Z - If you tolerate this your children will be next27/03 - #1: The dirty secrets of air-cleaning plants - One good plant pun, but I should probably leaf it there.